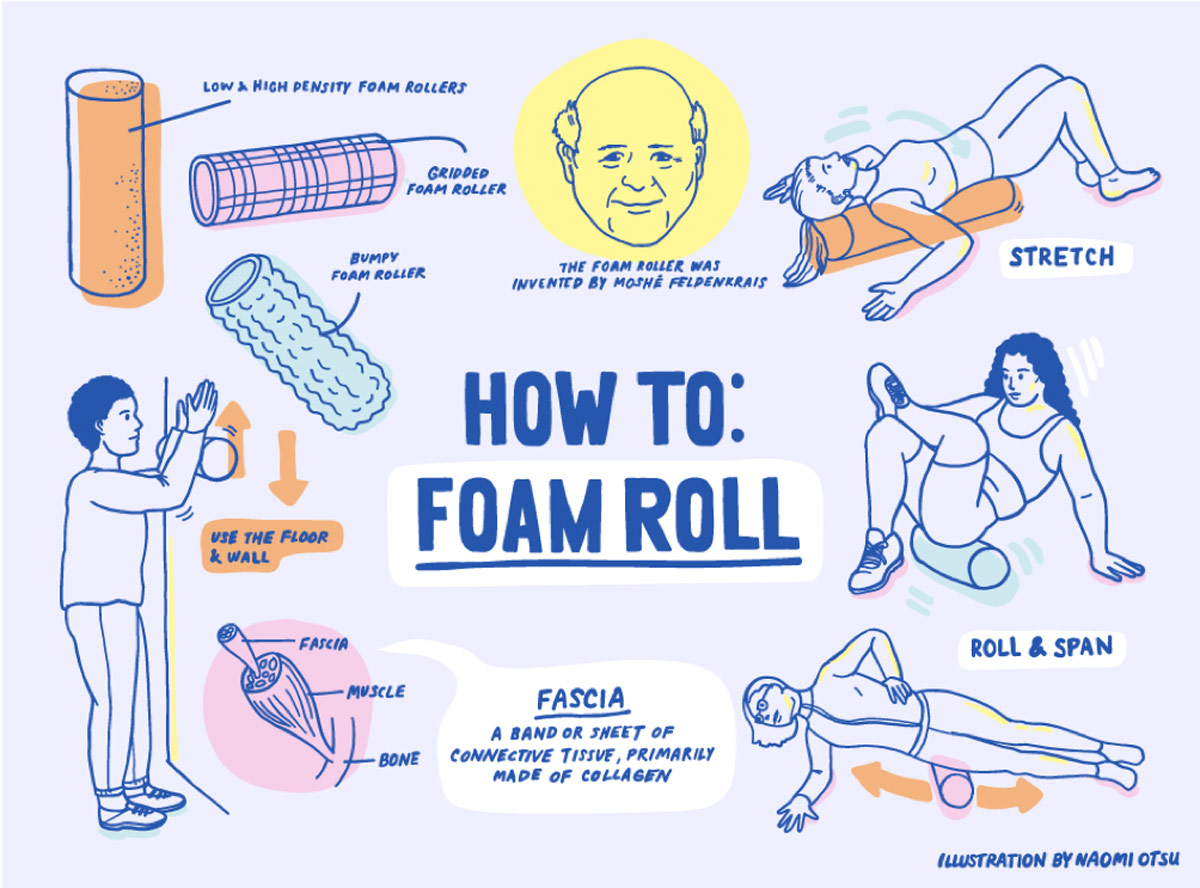 Foam rolling is a self-massage technique and can be very useful to add to your warm-up or cool-down, before and after exercise.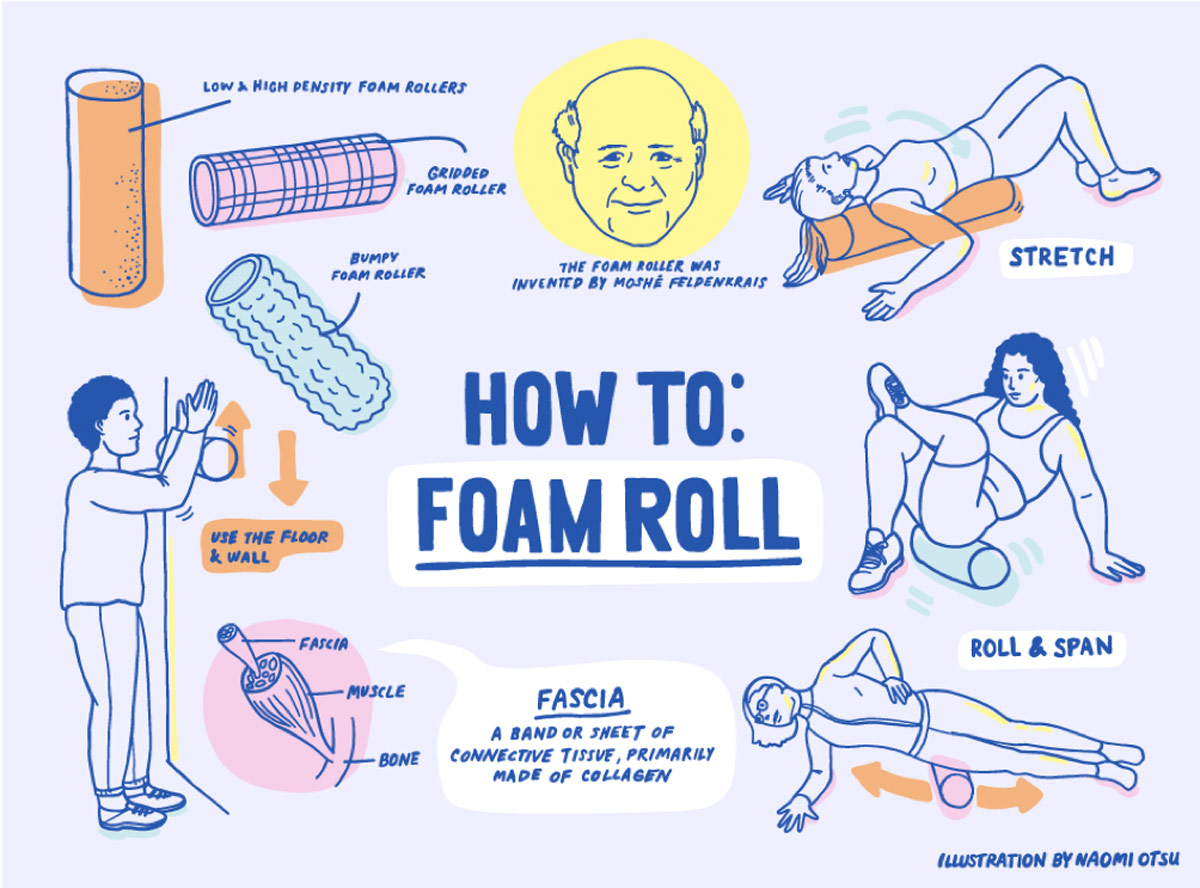 There are many benefits of foam rolling:
Ease muscle pain and reducing inflammation.
Increase range of motion (this is important for flexibility and performance!)
Relieve back pain
Help you to relax
Foam rolling is generally considered safe to do if you experience muscle tightness or regularly exercise. But avoid foam rolling if you have a serious injury such as a muscle tear or break. Also avoid rolling over small joints like your knees, elbows, and ankles, which could cause you to hyperextend or damage them. Instead, when foam rolling your legs, roll out your calves first and then your quads separately, avoiding the knee area.
A foam roller is usually cylinder-shaped and made of dense foam, all ranging in different sizes and shapes, and in various levels of firmness. It may take some trial and error to find the foam roller that's right for you.
Here are some of the different types of foam rollers available online:
When choosing a foam roller, you'll also want to take the shape and size into consideration. A shorter roller is more effective for smaller areas like the arms and calves, for example.
Follow these tips to get started:
Start with light pressure and build up as you get used to foam rolling. You may find it painful to foam roll at first if your muscles are tight. To adjust pressure, reduce the amount of body weight you're putting onto the roller. For example, if you're rolling out your calf, use your arms to help support your body and take some of your body weight off of the roller.
Slowly roll tender areas for 10 seconds to start, then work up to 30 to 60 seconds at a time.