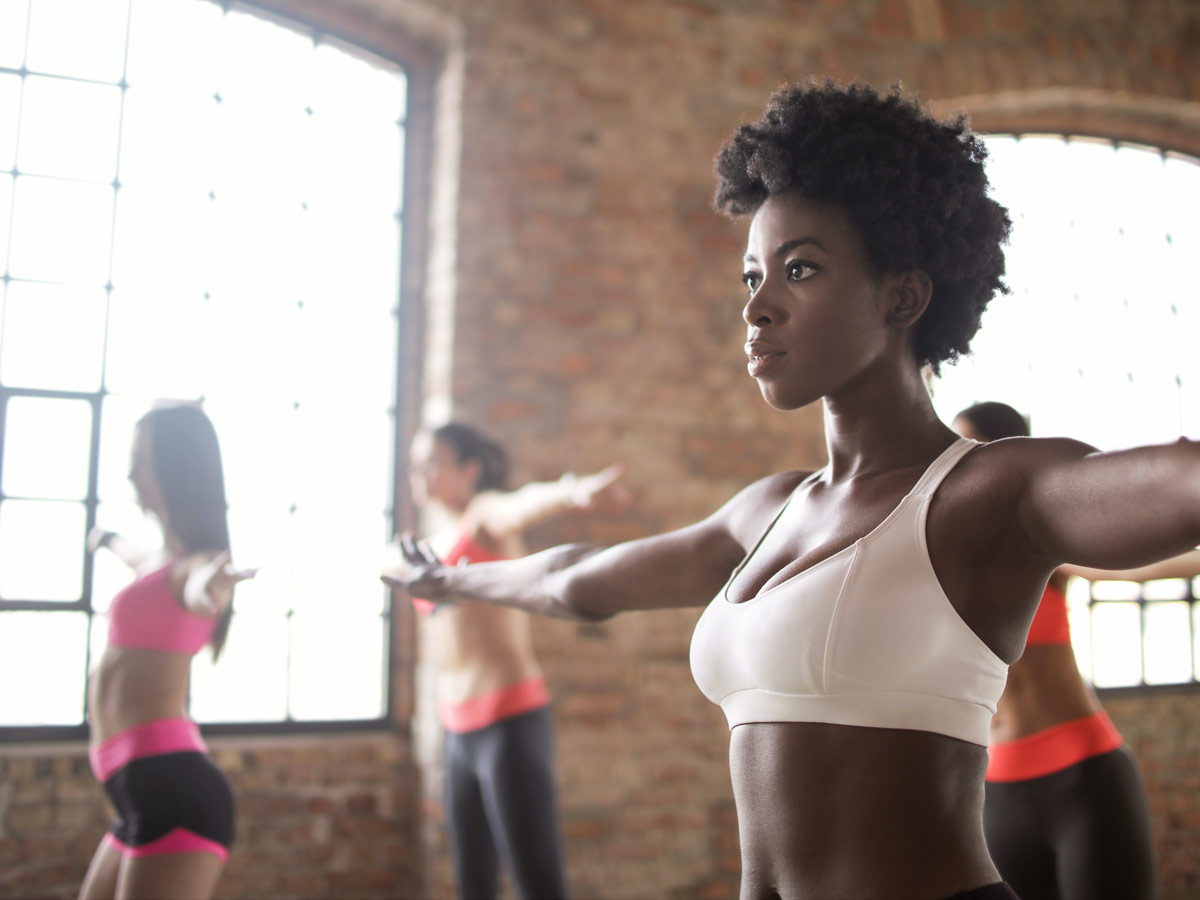 The big question we often get asked around doing HIIT workouts is 'Should I focus more on doing as many repetitions as possible or do less repetitions and focus on good form?'
My simple answer would always be, that whilst you are trying to do as many repetitions as possible, to work at the maximum level you can sustain, you should always try to keep your form on exercises as good as you can. This will reduce the risk of injury and will help develop your body including flexibility and fitness in a safe manor.
Whether its METAFIT, INSANITY, PX90 or Betties Bootcamp, HIIT (High Intensity Interval Training) has been all the craze for the last 5 years or so. Whichever of type platform you chose to follow, be it a group class, a home workout or your own programme at your local gym, the principle is the same. Short bursts of flat-out effort followed by a rest of a similar period of time which is then repeated for a duration of time, anything from 20 to 40 minutes.
Most types of HIIT are focused around body weight exercises, like my own home HIIT workout 'INCEPTION' [insert link on INCEPTION. This is great for working out at home, in your hotel room if you are away with work or in the park on a lovely summer's day, though more and more concepts are available that use equipment, for example BATTLEROPES.
We are about to launch our latest home HIIT workout, but with a twist. 'KRYPTON' is a 20 minute workout and at least 75% of the exercises are undertaken using a slam ball, which adds an extra element of resistance, improving your power, strength, balance and co-ordination.
We encourage you to make sure that if you are doing a lot of HIIT workouts per week or month, always balance your workouts and do a mixture of upper body, lower body and core. This will keep your training balanced and enable muscle groups to recover before their next workout.
As with all training, if you start a HIIT workout and find you haven't recovered or you're tired, but still want to exercise, just reduce the level of intensity you train or, or just do something less intense.
Remember, it's not just about the intensity of the training but by working hard to get the right technique, will not only improve core but will make sure you have less injuries and will still raise your level of fitness (or something like that!!!)
For more details on our home HIIT workout INCEPTION