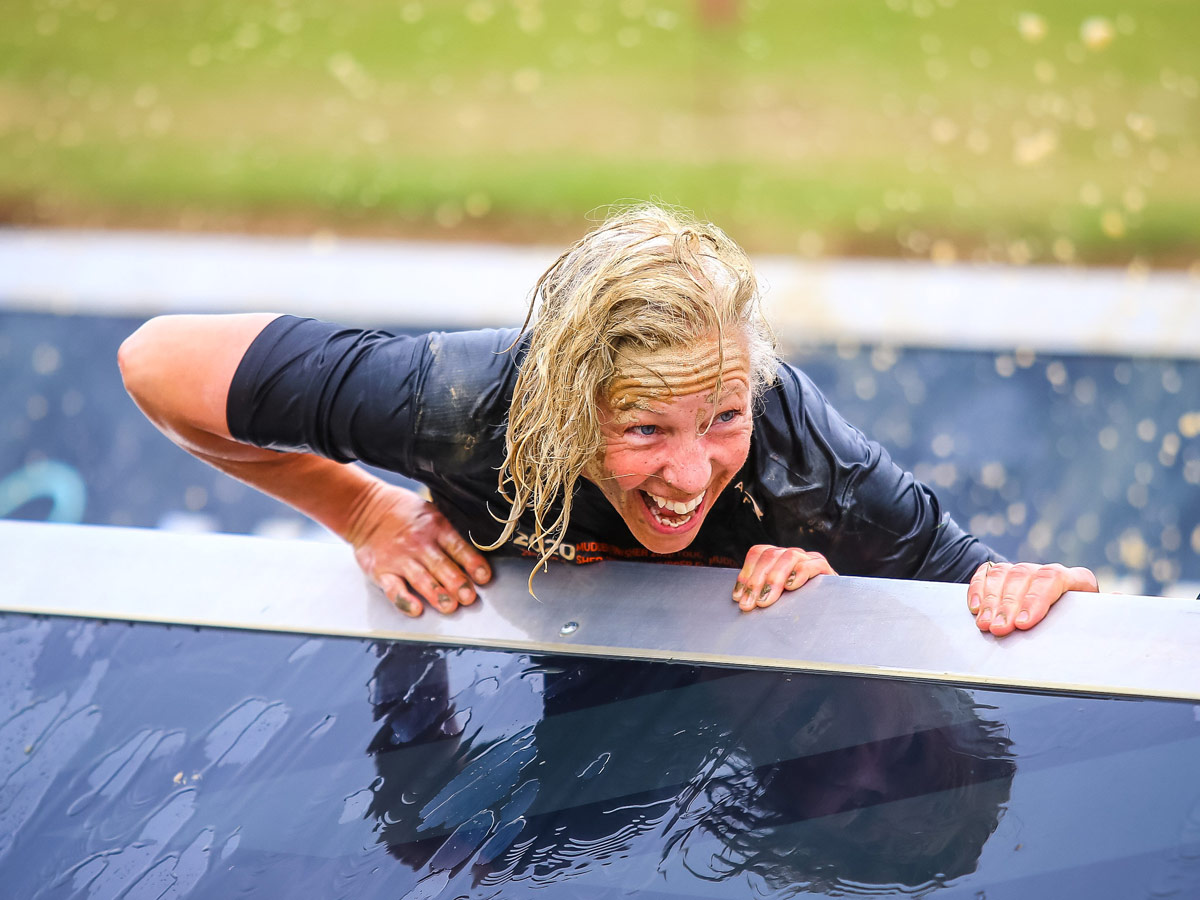 OK, the time has come where you've signed up to do your first 'Tough Mudder'.
It seemed a great idea at the time, but now you're thinking, "How do I prepare for it so I don't end up crawling over the finish line in a heap?"
Well the most important thing to remember, whether it's your first Obstacle Course Race (OCR) experience or your tenth, is to enjoy it. Secondly, it's important to start practicing some exercises to help you and your body prepare for the big event.
As well as having to run (you can't get away with it, whether it's the 5k or 10k event there will be running) you will be doing a lot of crawling, lifting, climbing and jumping, so where do you start?
Having dabbled in some Obstacle Course Racing (OCR) for a couple of years, here are my five top exercises that I think you should be doing that will not only work every muscle in your body but will condition you ready for race day:
1. Press Ups
There are lots of variants of this exercise so find one that suits where you are and as you get fitter progress onto the next level. This exercise works your chest, shoulders, arms and core and is a great indicator of how your fitness is progressing.
Try to start doing 2 sets of 5 to 10 repetitions working up to 3 sets of 10
2. Burpees
Love them or hate them, burpees will be an exercise you find in all OCR. In some of the more serious races, they will use burpees as a penalty exercise if you skip an obstacle or drop out of an obstacle. Whilst burpees work pretty every muscle in your body, it's also an excellent cardiovascular exercise, which in an OCR where you will be stop and starting regular, will suit perfectly.
Try to start doing 2 sets of 10 repetitions working up to 3 sets of 20
3. Half Plank
The half plank is just an advanced version of the normal plank. Most trainers will say, if you have a strong core this is a good foundation for the rest of your fitness and I agree. By bending your arms, lifting one leg slightly off the floor and holding it there, this puts a lot more demand on your body. It won't take long to get use to and will also improve your balance and co-ordination. Once you can master this, you won't go back!
Try to start doing 2 sets of 30 seconds working up to 3 sets of a minute
4. Plank Jacks
Another great exercise that focuses on working all muscle groups and your cardiovascular system.
Try to start doing 2 sets of 20 repetitions working up to 3 sets of 50
5. Squat Thrusts
Like the burpees, this is another old-school exercise which most people hate but is superb for all-over body conditioning in preparation for you race. You can keep your feet together or apart, just try to focus on keeping your back flat and not sticking up in the air. This is great for working your core and reduces the need to do hundreds of sit-ups.
Check out the video that shows you how to do each exercise.
The last thing to say is to start training early, try and work out with someone and enjoy your Tough Mudder experience!