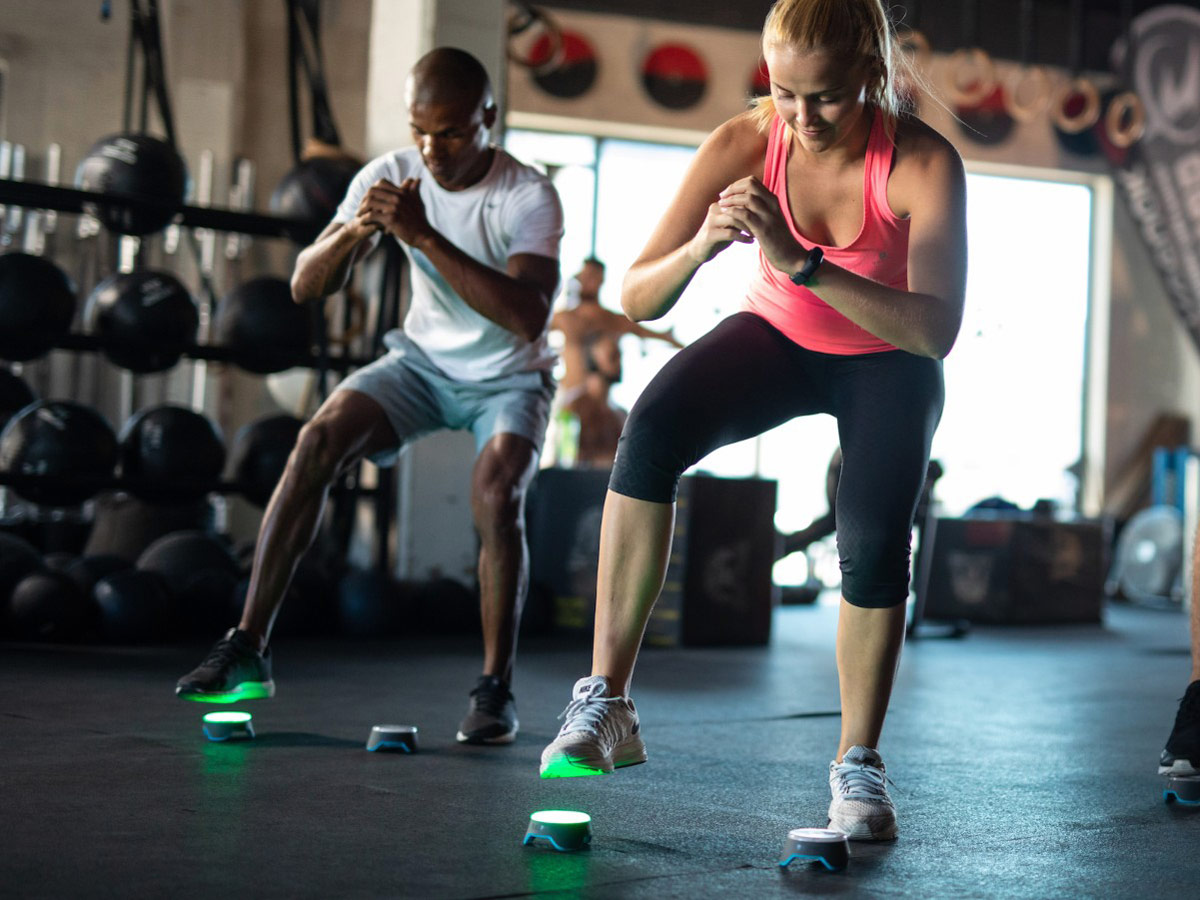 Building a healthy mind isn't just a case of good rest, sleep and exercise to release endorphins. What are you doing to actually train your brain?
What are reactive training lights?
Reactive training lights are a relatively new training aid for trainers or coaches, but I have been using these for years since by background in Motorsport and F1 demanded it. Now due to their affordability and versatility, reactive light training is being used as part of mainstream fitness facilities.
They have a variety of uses and work in many different ways. They improve agility, endurance, speed as well as rehabilitation in circumstances such as brain or neurological injuries.
There are a variety of brands on the market such as Reaction, Qoospeed but I use the Blazepod system.
Whilst these are the most expensive, I find they have a lot of pre set functions but also the ability to create and store your own workouts. You can have up to 12 separate pods connected to the app which enables you to train more than one client at a time which creates great competition! All data is stored on the app so you can store and track client progress. They charge in around 60 minutes and the other big bonus is that I can take them overseas when away on retreat with clients.
The pods like a lot of other reactive systems can be used on the floor, stuck to a wall or mirror or even the ceiling, so the amount of exercise you can do is almost endless.
The BIG thing about using any reactive light system is that as well as training your brain to become super focused and sharp you will also get a great workout from it. Going flat out putting as many lights out in 90 seconds whilst in the plank position isn't easy. Bottom line, reactive light systems are a great addition to any home or commercial gym and they bring a superb element of fun into training!